There are a lot of ways to upcycle that favorite suitcase you can't let go of. Here are some ideas on how you can re-use your awesome vintage suitcase.
RELATED: Chalk Paint Ideas for Rustic Home Decor
7 DIY Ways to Upcycle Vintage Suitcases
Amazing Vintage Style Decorative Suitcases
If you're even a tad bit into garage sale hopping, chances are you've come across your fair share of cute, quaint suitcases. We're not talking about a pink Jansport duffle, we mean picturesque squares of vinyl that scream 50's chic.
These, of course, are not the most practical of suitcases so they may have ended up piled in the storage room with all the other gems you've acquired. Well, you're in luck, you can turn to the following projects and put your stunning piece of luggage into good use.
1. Suitcase Coffee Table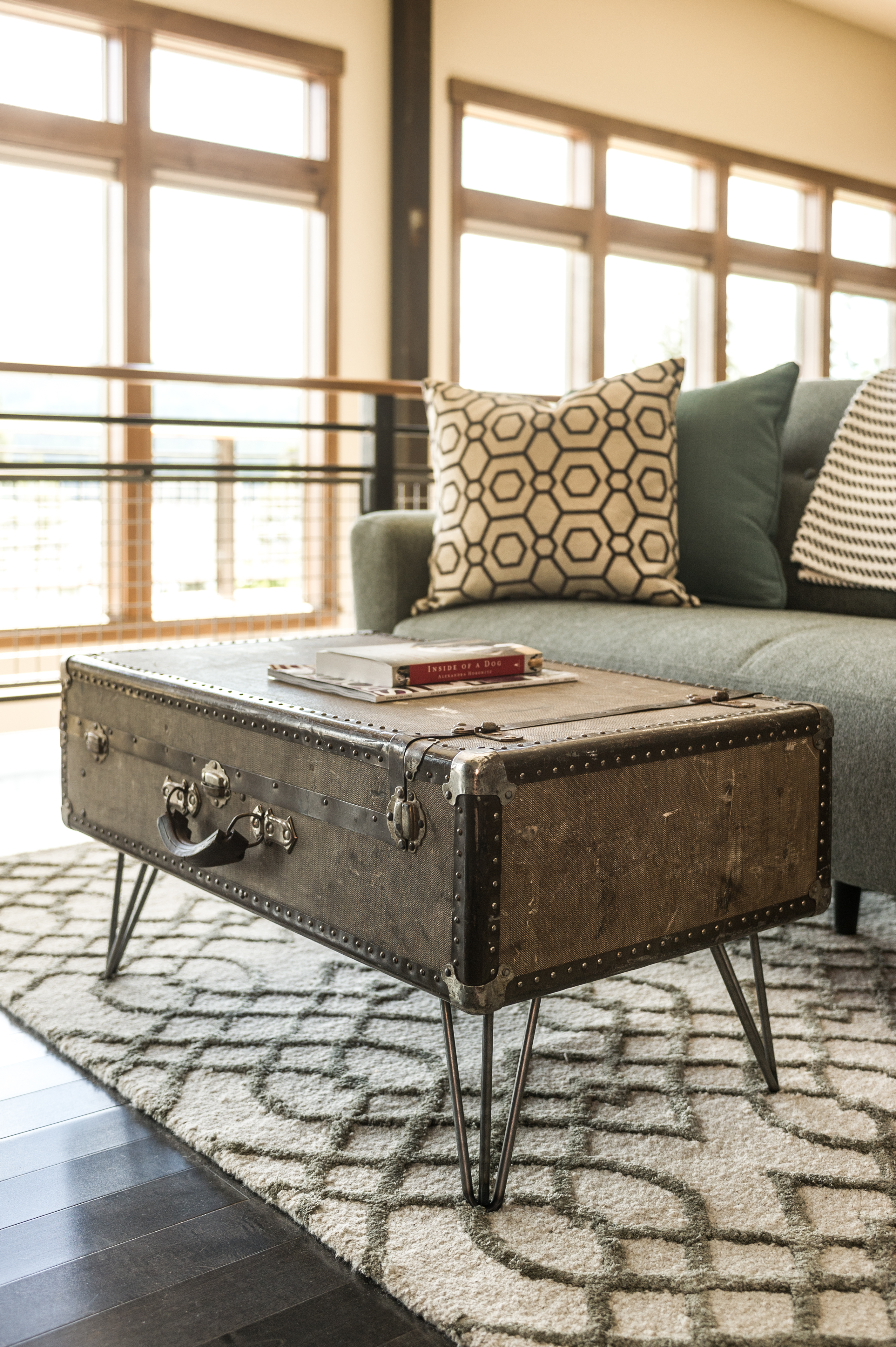 You've got a flat surface and an awesome graphic look for a vintage suitcase table. Bring out your old suitcase and let's re-purpose it for a coffee table in the middle of your living room.
2.  Fabric-Covered Suitcases
If you still got those plain-colored suitcases lying around, all boring and uneventful, now is the time to liven it up with some flowers. Make use of some floral fabric patterns to recreate these fabric-covered suitcases.
3. Stacked Vintage Suitcase Nightstand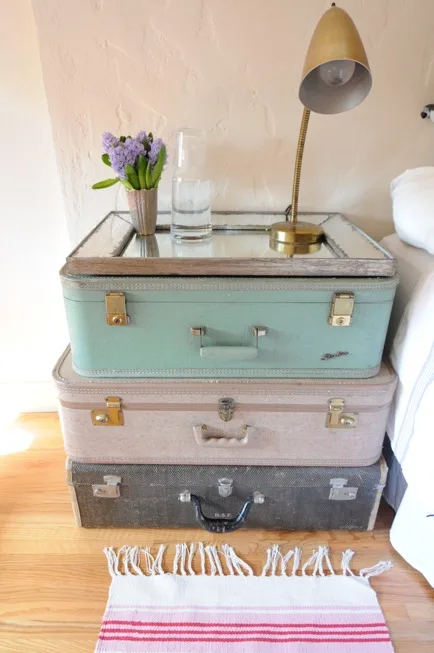 You know you need a little nightstand by your bed for those little trinkets and precious stuff you'd like to keep near you even when going to bed. So go ahead and make use of those old musty suitcases for a vintage-look nightstand.
RELATED: How To Make A Little Cardboard Suitcase | Craft Projects
4. Suitcase Vanity and Towel Holder
Level-up your rustic and vintage themed-home with vintage themed-bathroom. Make use of some old suitcases for a vanity and towel holder.
5. Vintage Suitcase Chair
A vintage suitcase chair would just make a lovely and adorable addition to your quaint home. Repurpose a large enough suitcase for this new type of appliance to your home.
6. Suitcase Chalkboard
If you've got little pre-schoolers still learning their ABC's then make use of an old suitcase to be a vintage chalkboard. Come up with different style to create it that it may interest the children to learn.
7. Dog Bed
Give your furry friend a one-of-a-kind pet bed with this vintage suitcase mattress. Transform your old suitcase into a comfortable and fluffy bed for your favorite pet.
Loving these DIY ideas? Check out this video on more DIY things you can get from your vintage suitcase. Watch this video below from J.o.h.n Ideas:
Vintage suitcases can come in all shapes and sizes and will never be known that they can still be re-used until you get to try them. Go ahead and try out these projects we've got from you that can actually come in handy.
Be it for your home, your pets, or even for your own personal use and comfort, you'll never go wrong with these DIY ideas to choose from!
Do you have other ideas of how your vintage suitcases can be upcycled? Go ahead and share your tips in the comment section below.
UP NEXT:
Editor's Note: This post was originally published on April 16, 2014, and has been updated for quality and relevancy.