Get started using your Cricut machine with any of these Cricut projects for beginners. All these projects are so simple, your kids can do it too.
RELATED: 10 Construction Paper Flowers | DIY Flower Craft Ideas
11 Simple Cricut Projects for Beginners
1. Greeting Cards
If there's one Cricut project you need to start with as a beginner, it would be a simple paper greeting card. Paper's cheap (or even free if you have scraps on hand), easy to come by, and easy to handle.
Cricut Design Space has a lot of templates you can use. Using a template allows you to learn how the machine works without having to make a design from scratch.
2. Paper Flowers
Why buy fake flowers for your next party when you can make your own? Just cut out the shapes you need using your machine, put them together, and you're done!
3. Pantry Labels
Adhesive vinyl is another beginner-friendly product that stands the test of time. These pantry labels combine practicality and aesthetic in one neat package.
4. Personalized T-Shirt
Infusible ink helps you create shirts that look fresh out of a professional print shop and have the quality to match. Make sure to be very certain with your design because once it's ironed on the shirt, it's there forever.
5. Hanging Planters
I love these hanging planters. They're an affordable, one-of-a-kind way to showcase your plant collection.
Don't have plants? You can use them as cute desk organizers too.
6. Household Chore Chart
This chart is a fun way to get your kid to do their chores. Get a magnet board and design your chore tags with Cricut Design Space.
Tip: If you're not into giving your kids money for a job well-done, you can substitute with treats or experiences.
RELATED: 15 Colorful DIY Cricut Crafts And Ideas
7. Fabric Bookmarks
Fabric bookmarks last way longer than paper bookmarks and are so simple, even your kids can do. Get different fabric patterns and swap them out every season.
8. Heart Earrings
Dress up an outfit in an instant with these heart earrings. Cute, and done in less than 10 minutes.
9. Shadow Box Art

Shadow boxes are a popular way to store memorabilia from the past, but that's not the only way to use them. With a Cricut machine and some scrap paper, the possibilities run wild.
10. Iron-On Wood Signs
Yes, iron-on vinyl works perfectly even on wood! Repurpose some scrap wood and transfer your iron-on design of choice with your Cricut EasyPress machine.
Add some paper flowers to take things to the next level.
11. Sleep Mask
Yes, you can even make an adorable sleep mask with some felt sheets and your Cricut machine. No sewing required for this one.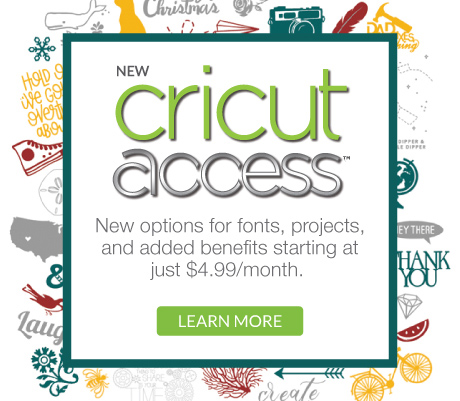 Watch this video from Kayla's Cricut Creations for other projects taken from TikTok:
These are just some Cricut projects for beginners you can start creating by yourself, or with your older kids. We hope you enjoyed this list and stay tuned for more.
What is your favorite Cricut machine? Share your experiences with them in the comments section below!
Up Next:
Calling all crafting DIYhards, DIY Projects needs YOU! Click here if you want to write for us.
Don't forget to stay connected with us on Facebook, Twitter, and Instagram