If you're a self-confessed coffee lovers, you'll love these easy DIY coffee bar ideas that are perfect for your home.
RELATED: This DIY Pallet Coffee Table Is The Coolest Wood Project Ever
Coffee Bar Ideas | Gorgeous Designs That Are Perfect Additions to Your Kitchen
1. Narrow Cabinet-Turned-Coffee-Bar
Have some narrow cabinets in the kitchen that you don't really use too much? One of the best kitchen coffee bar ideas is to transform them into well-stocked coffee cabinets that will serve as your one-stop-shop for all your morning jolt needs.
The idea is perfect especially for those who are on a budget since it doesn't involve buying new things. All you need to achieve it is a cup of patience and a teaspoon of creativity.
Tip: To give it that neat and classy finish, keep the counter below the cabinet as clear as possible. If you can, use it only for the coffee machine and the essentials such as sugar and creamer. You can also add some decorative pieces such as a chalkboard with cute writings on it.
2. Salvaged Wooden Sign
You don't have to spend a fortune to have a coffee bar. In fact, you could designate any space by simply upcycling some old discarded wood.
Shape it as you would like, add some hooks for hanging mugs, and voila, you have your very own rustic DIY coffee station. It's not only good for your wallet, but it's also great for the planet!
3. Recycled Bookshelf Coffee Bar
Instead of throwing it away, why not use that old bookshelf and transform it into a coffee station? This is another project that is perfect for those new to the world of DIY-ing.
To add some creativity to your bookshelf coffee station, store some old reading favorites on one of the shelves underneath. You can also use canisters and wire baskets to store your essentials and maximize the space.
4. Multi-Level Coffee Bar
View this post on Instagram
Save some of that precious real estate space on your countertop by thinking vertical. Hanging shelves are a great space-saving and creative way to decorate your kitchen.
Personalize your shelves by making them in different shapes and sizes that perfectly fit your coffee spoons, mugs, containers, and all your other morning joe needs.
5. Refurbished Marble-Topped Table
Spruce up an old marble-topped buffet table that you can find at your local antique or thrift store to give your kitchen a relaxing, vintage coffee station. The table adds texture that's perfect for any blank, white spaces you might have in your kitchen.
Clean and touch up any damaged wooden parts before polishing the marble top. Afterward, just place the table under some shelves and decorate as you see fit.
RELATED: 36 Cool DIY Crafts Using Coffee Filters That Will Surprise You
6. Concrete-Topped Coffee Bar
For more seasoned DIYers, using reclaimed wood and concrete is a great solution to your coffee station needs. It's a great touch to add to that empty corner you have at home, especially against a beige or white background.
For those extra finishing touches, you can also install some floating wooden shelves on top of it. These will be perfect for holding those coffee beans and maybe even some plants to complement the rustic look.
7. French Bakery
France might be a thousand miles away and travel may be limited now. However, this should not stop you from adding some Parisian charm to your home using this chic coffee bar that's simply parfait for la cuisine.
Complete the look with some hanging baskets for muffins and other bakery items. You can also add some white candlesticks and transparent creamer containers. Accent the look with a black chalkboard decorated with the menu for the day.
Profiter de voter café, DIYers!
Small French Press Coffee Maker 12oz, Mini Glass French Coffee Press with Glass Handle and Silicone Base, Precise Scale, Easy to Clean, Camping French Press Set for Travel, Silver
☕ WHY QUQYISO FRENCH PRESS COFFEE MAKER?: Our french press coffee maker carafe is made from temperature resistant glass. Its warp, rust, and corrosion resistant qualities will ensure your cold brew, ice tea, or ice coffee maker will last a lifetime
☕ ENJOY YOUR COFFEE MAKING PROCESS: The french press coffee maker beaker allows you to monitor the whole procedure of making your coffee. Watching the hot water and coffee grounds separate as you press the stainless-steel filter arm. The aroma of the coffee fills your being, and your troubles have altogether disappeared. The precise scale on the glass jug makes it easier for you to determine how much coffee you need to brew to meet the needs of the current party members
☕ SAY GOODBYE TO COFFEE RESIDUE: QUQYISO coffee press is perfect for both professional barista and novice coffee lovers. Double stainless steel filter screens help to ensure the coffee grounds doesn't get into your cup. Enjoy a perfect cup of smooth, rich flavored coffee within minutes. As a coffee lover, you must never compromise with your coffee. A cup of freshly made coffee just take you within minutes. You can enjoy your own coffee no matter where you are
☕ SAY NO TO THE METALLIC TASTE: The french press coffee maker is made of thickened heat resistant borosilicate glass which can withstand extreme temperature changes. Never worry about coffee being contaminated by the disgusting metallic smell. Besides using the french press as a coffee maker, it is also handy appliance to make tea, mct oil coffee, hot chocolate, cold brew, frothed milk, almond milk, cashew milk, fruit infusions, and plant and herbal drinks
☕ AFTER-SALES SERVICE: We take every friend who uses our French press coffee products seriously. Therefore, if there is any problem, we promise to replace your french press coffee maker. Relax comfortably knowing we have you covered
8. Modern Kitchen Coffee Bar
Does your home have a modern aesthetic? Align your coffee bar with the rest of the house's feel with this contemporary coffee station.
Use colors made mostly of black, white, and gray. Add some accents by incorporating some wooden colors and maybe a few green plants in black or white pots.
9. Industrial-Themed Coffee Bar
Those few spare pipes and scrap wood you have lying around in your garage will come in handy in setting up this industrial-themed coffee bar. You can easily use this to add an extra layer for cleaning up that cluttered countertop you might have.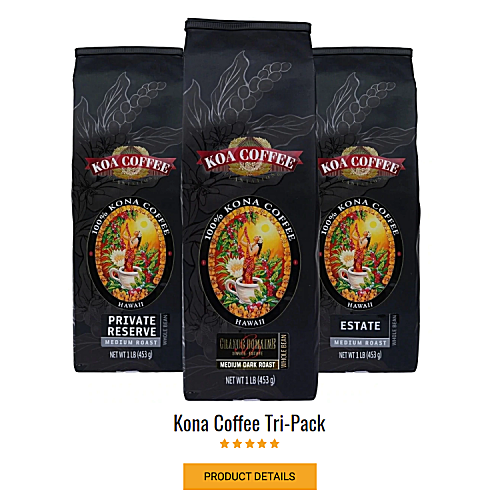 10. Scandanavian Coffee Corner
This coffee bar set up, with its curated accents and monochromatic palette, embodies the saying that simplicity is beauty. The modern, minimalist style it holds makes it the perfect addition to your coffee spot as it gives it that cozy but stylish vibe.
11. Traveling Coffee Cart
There's no better way to celebrate National Coffee Day than by having a cup of joe with your friends. Instead of them going to the coffee station, a great coffee bar idea is to bring the coffee station to them.
Keep the tea, coffee, and hot cocoa flowing all afternoon long by storing them in a bar cart that you can easily roll from room to room. Put your coffee maker and all the essentials on the top shelf for easier access. Fragile items like cups and mugs, on the other hand, should be kept on the lower shelves.
Need help setting up your very own coffee bar? Check out this quick and easy-to-follow DIY coffee bar design by Love At Home:

For those who need a daily dose of caffeine running through their veins, a coffee bar is a must-have part of the home. The coffee bar ideas above don't just make grabbing your cup of joe a breeze, they're also aesthetically-pleasing decorative pieces to add to your house.
Do you have other coffee bar ideas you'd like to share? Tell us about them in the comments section below!
Up Next:
Calling all crafting DIYhards, DIY Projects needs YOU! Click here if you want to write for us.
Don't forget to stay connected with us on Facebook, Twitter, and Instagram!