If a Snow White costume is what you're digging for Halloween, look no further than this roundup of easy DIY Snow White costumes for princesses of all sizes and shapes!
RELATED: 25 Creepy Halloween Decor Ideas To Increase Your BOO Factor
In this article:
Snow White Costume DIY Ideas for All Kinds of Princesses
1. Snow White Shirt Tutorial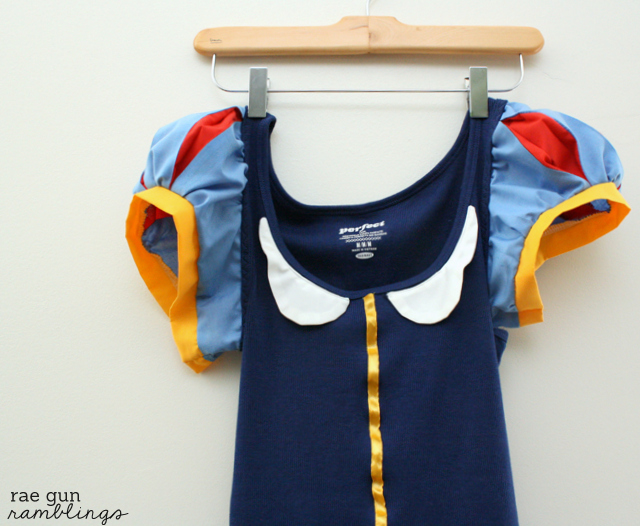 Here's a DIY Snow White costume you can make from ready-to-wear clothing items. Hunt in the nearest thrift shop or raid your closet for the clothing that will complete your DIY Halloween costume.
2. Modern Day Snow White
Want to dress up like beautiful Snow White for Halloween and be office-appropriate? Make your own Snow White costume you can wear to your office and back in this fun tutorial.
3. Snow White DIY Cosplay
When picking fabrics, the author of this tutorial's motto was "If I was a little girl, would this be soft enough to rub my face against?" To make this comfortable, high-quality Snow White costume, check out the easy steps here.
4. Wearable Everyday Apparel Snow White Outfit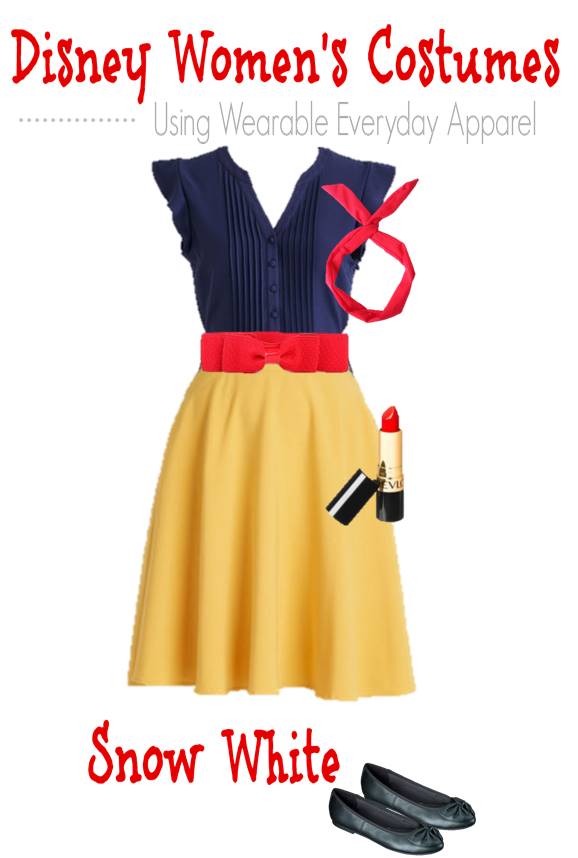 Last-minute DIY Halloween costumes call for a bit of DIY styling. A little mix and match, and you can transform your everyday apparel into one cute Halloween costume.
Raid your closet or visit your nearest thrift shop for this Snow White Halloween ensemble.
5. DIY Snow White Costume for Adults
You will have fun putting together this cute costume for Halloween. It is a Halloween costume for adults you can wear from sun up to sundown on Halloween and feel perfectly comfortable.
6. Easy-To-Sew Snow White Peasant Dress For Halloween or Dress Up
It's a fact: Little girls love Disney princesses. Let your little girl experience the magic of Disney by becoming Snow White!
Check out this easy Snow White costume for kids to find out how.
RELATED: 17 Fun and Spooky Halloween Party Food Ideas For Your Little Monsters
7. DIY Snow White Puff Sleeves Tutorial
Sleeves can make or break your little girl's Snow White costume. They ought to be puffy, pleated, and beautiful!
Make your baby girl's puff sleeves just that with this tutorial.
8. DIY Tulle Snow White Costume Tutorial
This is a DIY Snow White costume tutorial you will find intriguing. It is a tutu and macrame combination which will look so cute on your little girl.
To complete the ensemble, it comes with a red headband with a cute red bow.
9. DIY Snow White Costume
Wouldn't you love to make this "heavenly handmade" dress for your little girl? You don't need to be a sewing expert to make this outfit.
A knack for DIY, a good sewing machine, and this straightforward guide are all you need to complete this costume just in time for Halloween.
10. Snow White Running Costume Tutorial
For the super active Snow White, you will find this Snow White running costume tutorial fun and adorable. Check out the easiest puff sleeves you can make in a jiffy.
With this costume, you can run as fast and far away from your evil stepmom!
11. Snow White-Inspired Makeup Tutorial
Bring Snow White into the 21st century with this modern make-up tutorial. Follow this step-by-step Snow White make-up tutorial to become the closest thing to a living, breathing princess.
12. Snow White Dress DIY for Baby and Mommy
Mom and daughter Halloween costume pairings look so adorable. Looking for mom and daughter Snow White costume can be a bit difficult, though.
So check out this Snow White dress DIY for your little girl and you can adjust the measurements to make one for yourself.
Disney Princesses come in all sizes and shape. Check out this video from LoeyLane for hair tips, makeup tutorial, and costume ideas for a pretty plus size Snow White:
Now you can become the famed Disney character this Halloween with our easy-to-follow DIY tips to make your own Snow White costume. No matter which tutorial you choose, you're bound to wind up looking like a real-life Disney princess!
Which of these DIY Snow White costumes are you going to bite into? Share your thoughts and plans for it in the comments section below!
UP NEXT:
Stay connected with us on Facebook, Twitter, Pinterest, and Instagram!
Editor's Note: This post was originally published on October 5, 2015, and has been updated for quality and relevancy.